See tweet on Twitter
I am humbled by the responsibility bestowed on me as President of the European Parliament. Our House of Democracy will continue to stand up for our European values and for our Europe. This project belongs to all of us.
Election of the President of Parliament: statement by Roberta Metsola, the new elected President
Follow the President on social media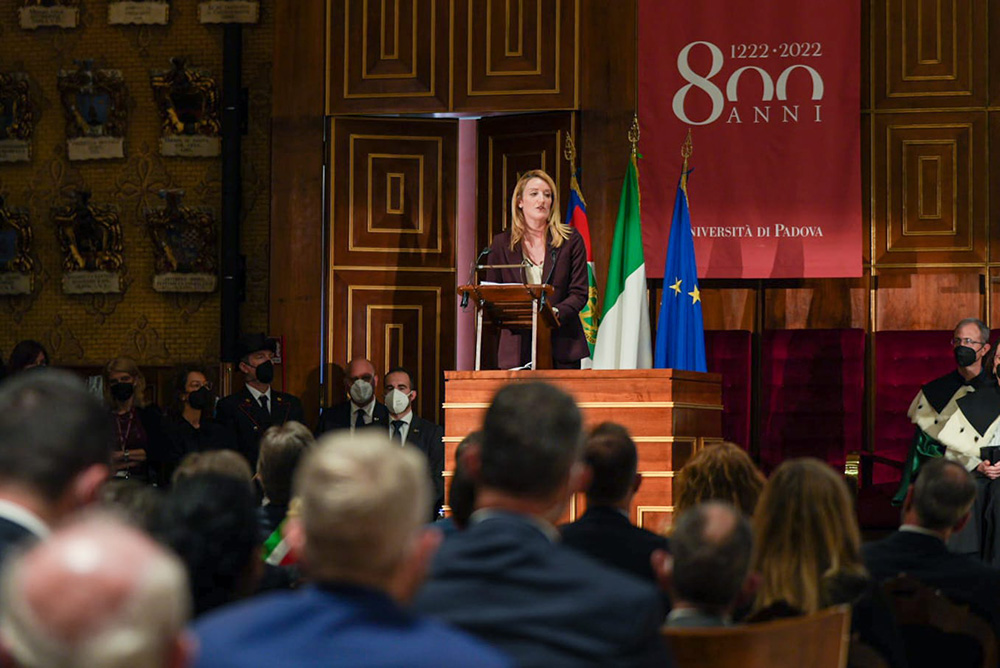 La Presidente del Parlamento Europeo Roberta Metsola è stata onorata di essere in Italia per celebrare gli 800 anni dell'Università di Padova. "Questa non è solo una università italiana, ma è un pezzo della nostra cultura europea. Lavoriamo per un futuro di democrazia e pace. Senza libertà c'è solo illusione di pace," ha detto Roberta Metsola.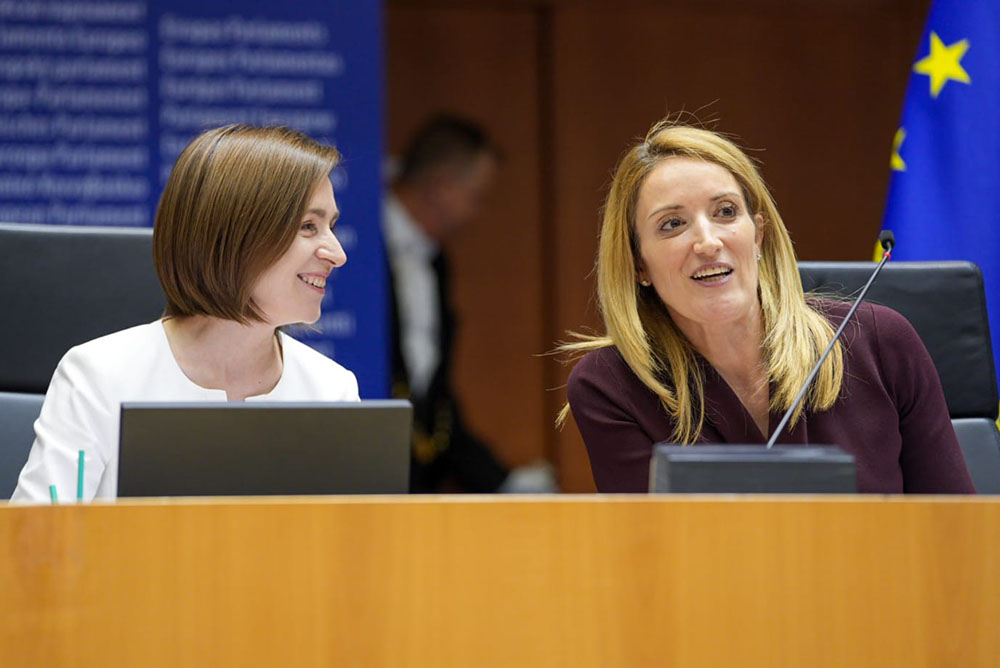 European Parliament President Roberta Metsola welcomed the President of Moldova Maia Sandu to the European Parliament. During a Plenary Session, President Metsola thanked President Sandu for her courage and leadership during Putin's illegal invasion of Ukraine, which has a profound impact on Moldova.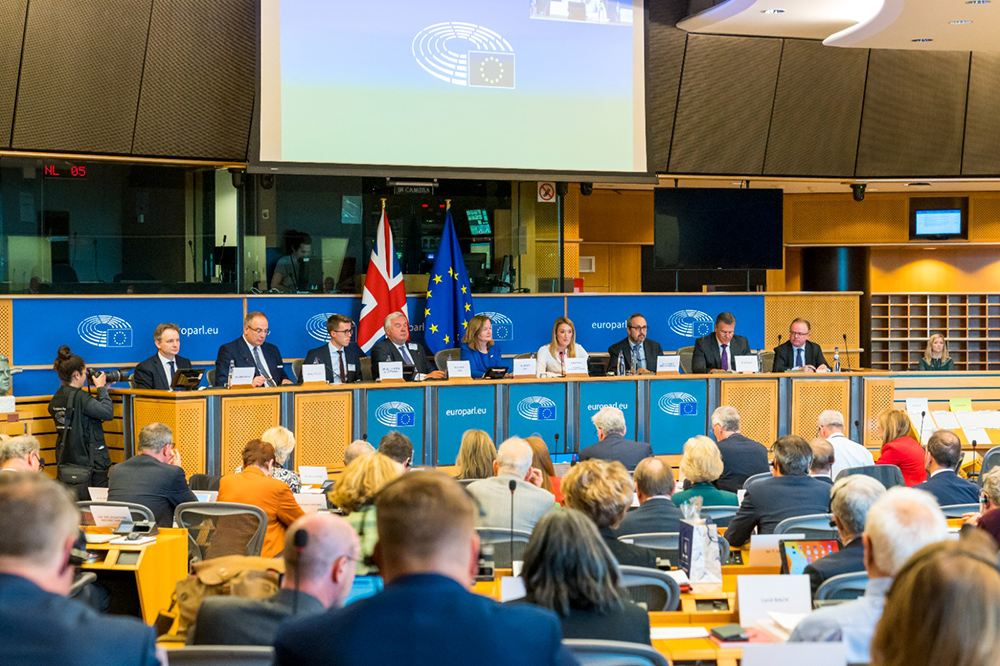 The first meeting of the EU-UK Parliamentary Partnership Assembly was held at the European Parliament in Brussels. Opening the assembly, European Parliament President Roberta Metsola spoke about the importance that the partnership between the European Union and the United Kingdom is based on trust and unity.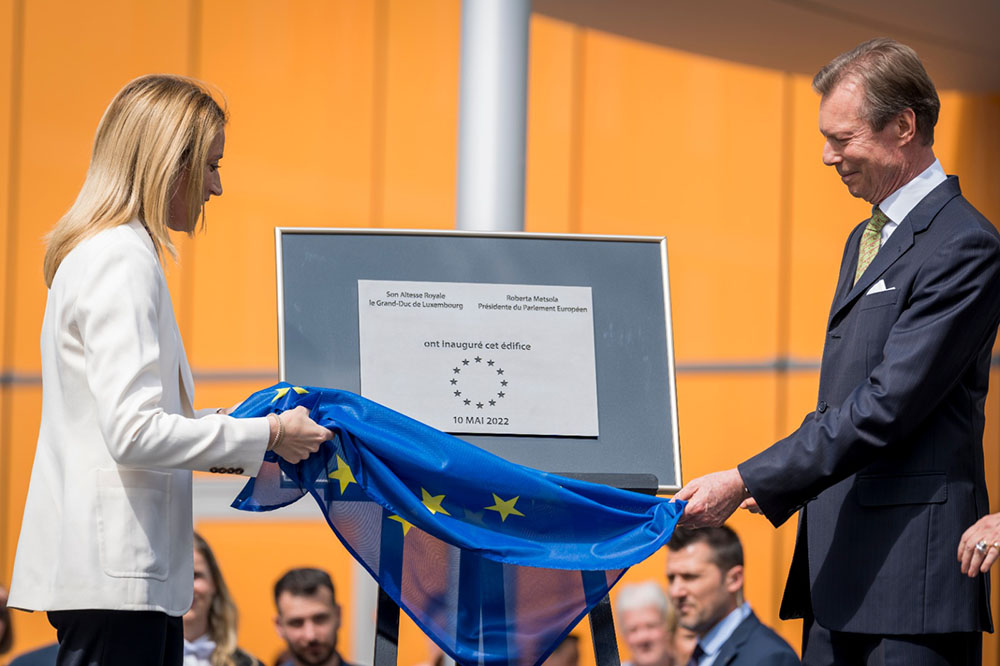 Hosting all staff members of the European Parliament in Luxembourg, the Konrad Adenauer building was officially inaugurated by the European Parliament President Roberta Metsola and the Grand Duke of Luxembourg. In her speech, President Metsola spoke about the environmental and technological aspects of the building.
18:00 Town-Hall Meeting with Tel Aviv University students, in Tel Aviv-Yafo
Photos of the President of the European Parliament Roberta Metsola
Roberta Metsola, President of the European Parliament

Roberta Metsola, President of the European Parliament

Roberta Metsola, President of the European Parliament

Roberta Metsola, President of the European Parliament

Roberta Metsola, President of the European Parliament

Roberta Metsola, President of the European Parliament

Roberta Metsola, President of the European Parliament
President of the European Parliament
Brussels
European Parliament
Paul-Henri SPAAK
09B011
60, rue Wiertz
1047 Brussels
Belgium
Brussels
European Parliament

Louise WEISS

T15003

1, av. du Président Schuman

CS 91024

67070 Strasbourg Cedex

France
Media Contact
For press and media matters concerning the President of the European Parliament, please contact her Communication Team